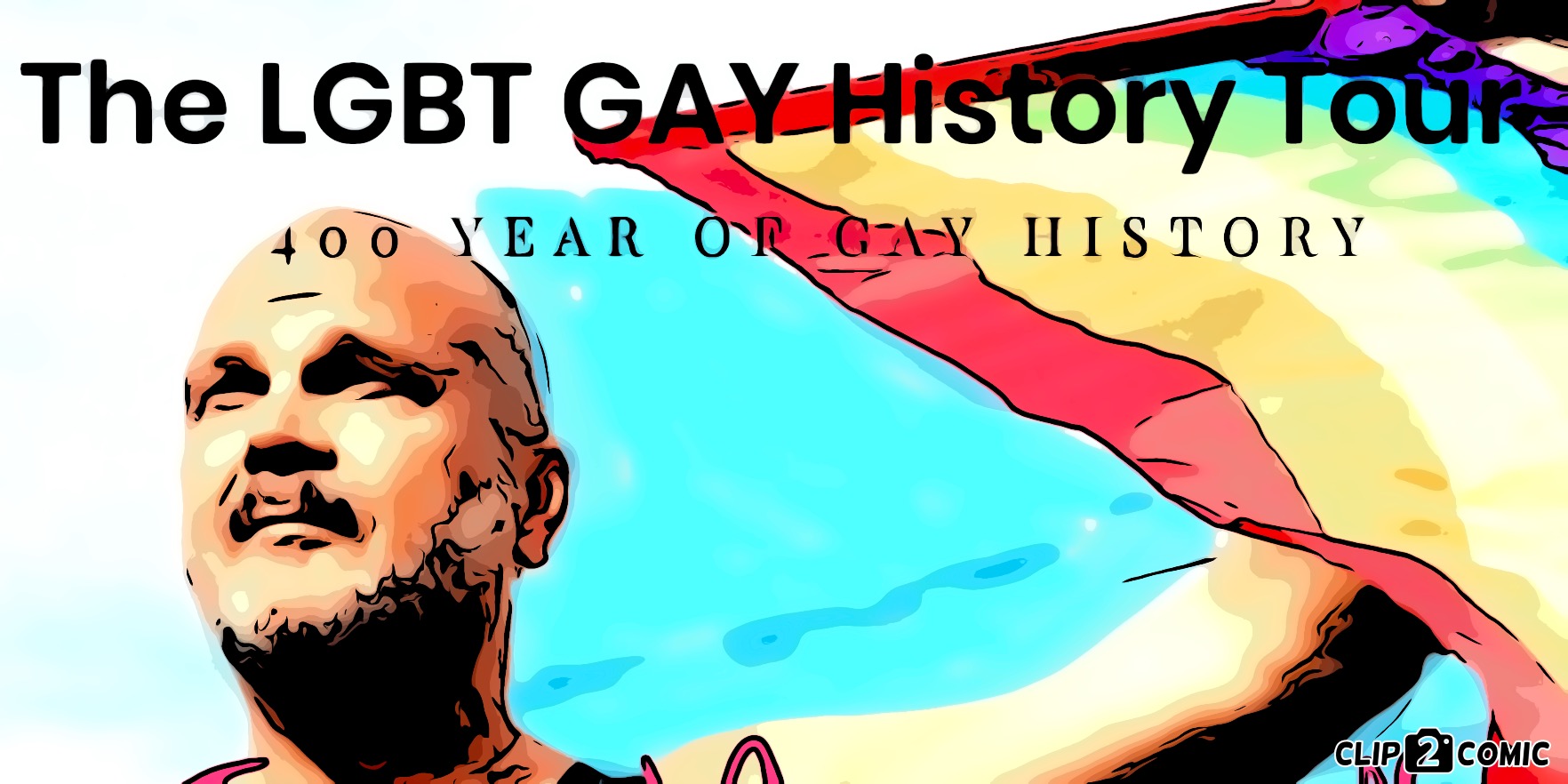 What is the gay tour all about? Henk explains, click here.
The lgbt gay history tour, Henk takes you through 400 years of Amsterdam's gay history
Elke maand een Nederlandstalige tour in samenwerking met de Volks Universiteit Amsterdam.
---
---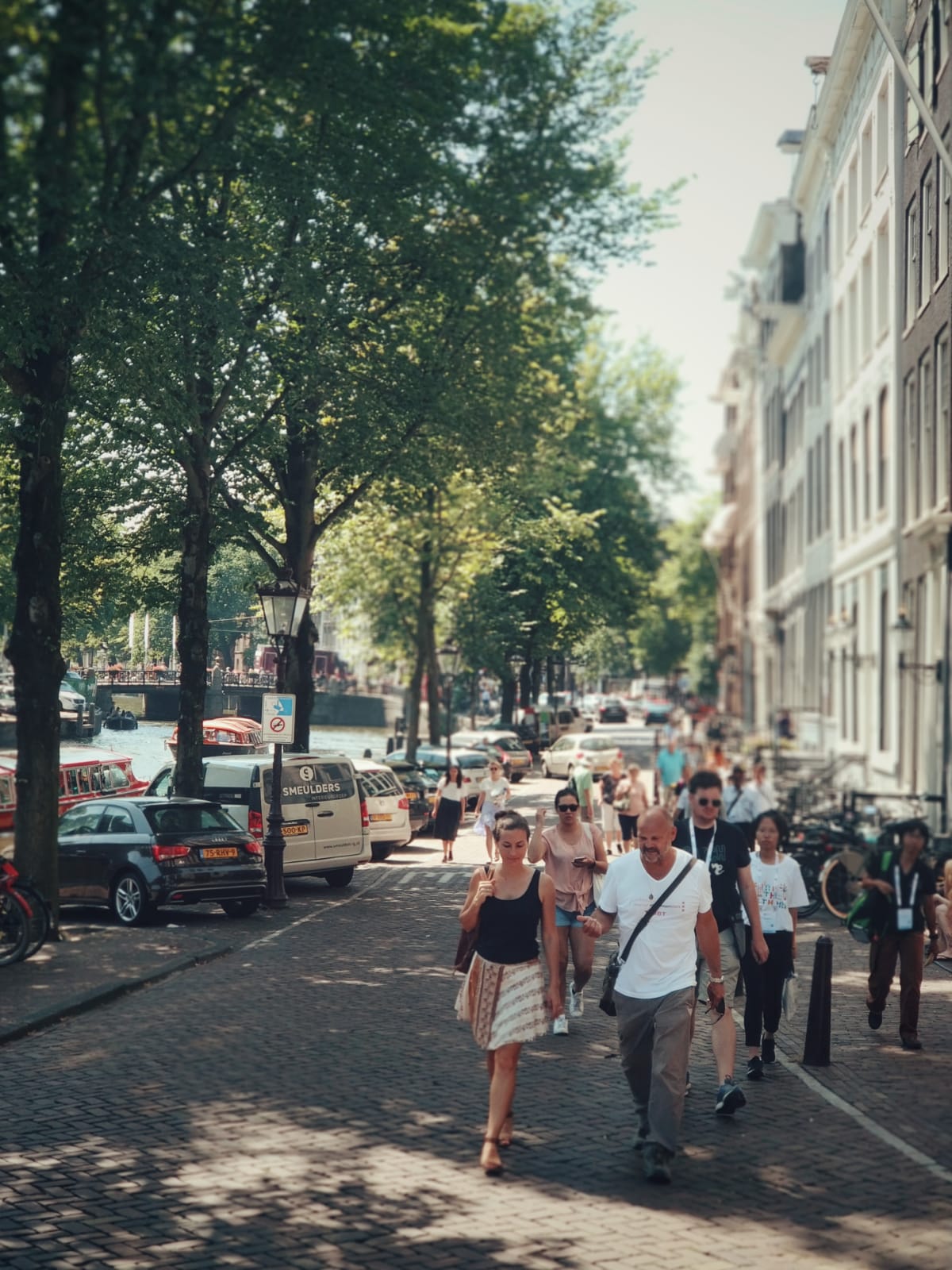 Reviews:
" Terrific Tour, great guide", "Henk is a walking library", "educational and fun", "informative and entertaining, not just for gays", "excellent tour and friendly guide", "Henk is a fountain of knowledge", "you will see a great hidden history of Amsterdam", "Fabulous walking tour" "Poetic".
Click on the tripadvisor logo for more reviews... tickets below...
---
GAY LGBT History Tour Amsterdam : 400 years of gay lgbt history...
Amsterdam as front runner in GAY LGBT rights in the world
When you visit Amsterdam and wonder what to do? Things to do? Thinking out of the box? Getting to know Amsterdam and a hidden side of it. Get to know Amsterdam as you have never known before. Suitable for LGBT and heterosexuals.
The Netherlands was the first country in the world with a monument for LGBT victims and the first country where same sex marriages were legal. In the roaring 80's and 90's Amsterdam was the GAY capital of the world.
The tour takes you on a trip through historic Amsterdam and goes from the 17th Century until 2001 the year of GAY marriage. We start at the Homo monument and end at "het Mandje", the oldest gay bar in the world on the Zeedijk.
Your guide Henk is a great historian and story teller according to earlier participants.
Check tickets for availability standard every Saturday and with enough participants possible every day, starting at the Homo monument.
Henk is the tourguide for the GAY LGBT History Tour and also available for public speaking.
He is available for your fundraiser, school assembly or conference as long as you interested in a fascinating story .
To book Henk, please get in touch, he has a LGBT story for every crowd. Tour given by Henk for KLM LGBT network, Over the Rainbow.
Duration 2 hours
Henk has been happy to welcome thousends of Gay, LGBTIQ, Queer and even some straight people from around the world.
---
---
Een verborgen kant van Amsterdam, ook in samenwerking met de Volksuniversiteit Amsterdam
de LHBT oftwel de gay geschiedenis van Amsterdam
Tijdens een twee uur durende wandeling belicht Henk de LHBT, oftewel de gay geschiedenis van Amsterdam. Reeds eeuwen is Amsterdam een magneet voor mensen om te wonen en bezoeken.
Voor de LHBT gemeenschap begon dat in de de 17de eeuw en in de 90'er jaaren van de vorige eeuw was Amsterdam zelfs Gay capital van de wereld. Samen 400 jaar geschiedenis. Hoe werd Amsterdam de eerste stad ter wereld met een homo monument? Hoe kwam het homo huwelijk tot stand?
Een boeiend verhaal met personen uit voorbije eeuwen die het waard zijn herinnerd te worden. Een verborgen kant van Amsterdam, voor wie dat Amsterdam wil leren kennen. Of voor dat andere verhaal over Amsterdam. We beginnen op het homo monument en eindigen de tour op de Zeedijk.
Voor tickets, klik op onderstaande knop. Een keer per maand is de tour standaard in het Nederlands. Leer Amsterdam kennen en voor Amsterdammers een speciale prijs. Voor andere data en groepen contacteer ons.
Duur 2 uur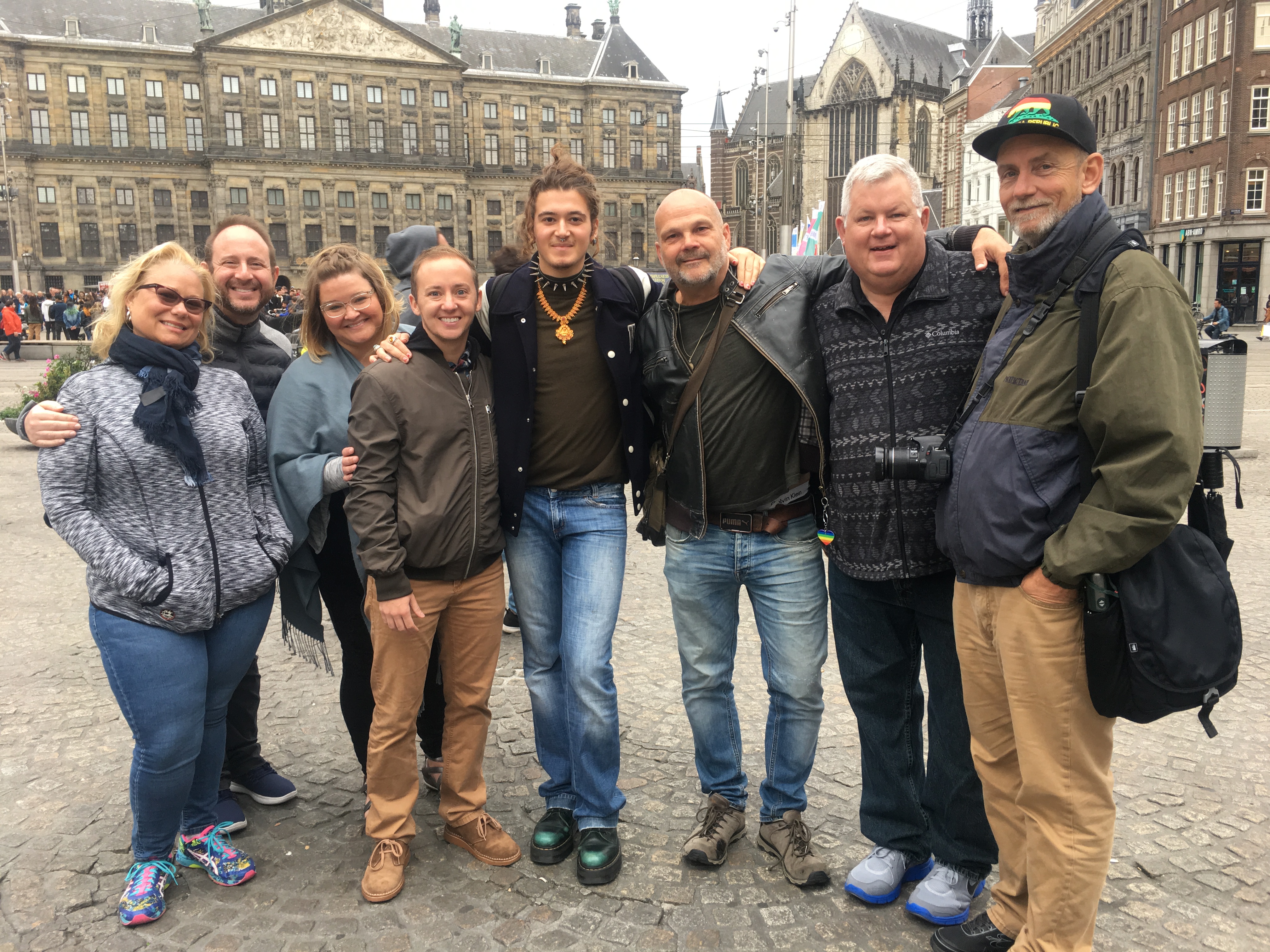 Starting at the Homo monument, the first in the world.
Along the canals to Dam square where the Palace is (background) and the War monument.
Ending at the bar 't Mandje" on the Zeedijk.
---
Company tours for diversity and inclusivity
These are new times, companies that are diverse and inclusive perform better. The LGBT community is ready for a new phase and take its place within society. With that comes recognition for their own gay history. Many companies have gone before you. A company outing in Amsterdam, a stroll in historic Amsterdam while being enlightened with a fascinating hidden history. Full with Dutch gay icons.
Some of the companies that have gone before you : Cultuur en Ondernemen, KLM-over the Rainbow, PlanetRomeo, Lucid, Leaseplan, Aids Congres 2019 and more.
Reviews
Lucid software
Our Diversity & Inclusion group at Lucid Software organised a Walking tour with Henk to help our team members getting to know more about LGBT+ history in Amsterdam. Both members and non-members of the LGBT+ community found the tour VERY interesting. Henk brings the light on times in History that are usually not spoken about, we all learnt so much and had great conversation about what it all means for us in present times. We already repeated the tour with a second group and we are definitely keeping in touch with Henk for more tours for new team members joining our company later.
Thank you so much Henk!
ING Bank Rainbow Lions
In April 2022, the Rainbow Lions (ING's employee network for LGBTI+ colleagues and allies) joined Henk on a tour of 400+ years of LGBTI+ history in Amsterdam, with a special focus on what happened in and with the community during the 2nd WW. It was a very inspiring tour with lots of interesting and moving facts, highlighting many people and events. In a very pleasant pace, Henk took us through Amsterdam, sharing all he knows, often adding a personal touch to it. We very much enjoyed and appreciated it!
From a business perspective I'd like to add that it's very pleasant cooperating with Henk, as he quickly responds to queries and enthusiastically thinks along with you, aiming to make the tour the most pleasant and interesting experience for all involved. So, I'd highly recommend joining his LGBTI+ tours of Amsterdam, for both private individuals, as well as businesses!
Bedrijfsuitje? : diversiteit en inclusiviteit
Het zijn nieuwe tijden, onderzoek wijst uit dat bedrijven die divers en inclusief zijn beter presteren. Ook vraagt de markt, consumenten om bedrijven en producten die verantwoordelijk werken. Minderheden zijn samen een meerderheid geworden. De LHBT gemeenschap is nu ruim 50 (vijftig) jaar bezig met een emancipatie proces. Waarbij zij de barricaden opgingen en probeerden hun zichtbaarheid en positie te verbeteren.
Een eigen geschiedenisschrijving hoort daarbij. Special Amsterdam Tours en in het bijzonder Henk geeft reeds sinds 2016 een tour waarbij 400 jaar Nederlandse gay geschiedenis behandeld wordt. Tijdens een mooie wandeling door Amsterdam wordt u bijgepraat over belangrijke gay helden. Een verborgen geschiedenis die voor velen nieuw zal zijn en even boeiend als noodzakelijk is voor wie wil staan voor een nieuwe maatschappij die divers en inclusief is.
Enige bedrijven en organisaties die u zijn voorgegaan : Cultuur en Ondernemen, KLM, PlanetRomeo, Lucid, PlanLease, Aids Congres 2019 and more.
---
---
Please support the LGBT community
Many LGBT communities around the world suffer because of Covid,war and more because of the homophobic societies they live in. Do you want to support gay rights and projects around the world? Please donate to the Romeo Foundation. Henk works as a board member.
---
---
Your guides
Amsterdam Special Tours is all about Amsterdam and so are our guides. We have a passion for the city and its history and there is always a personal connection to our guides and Amsterdam.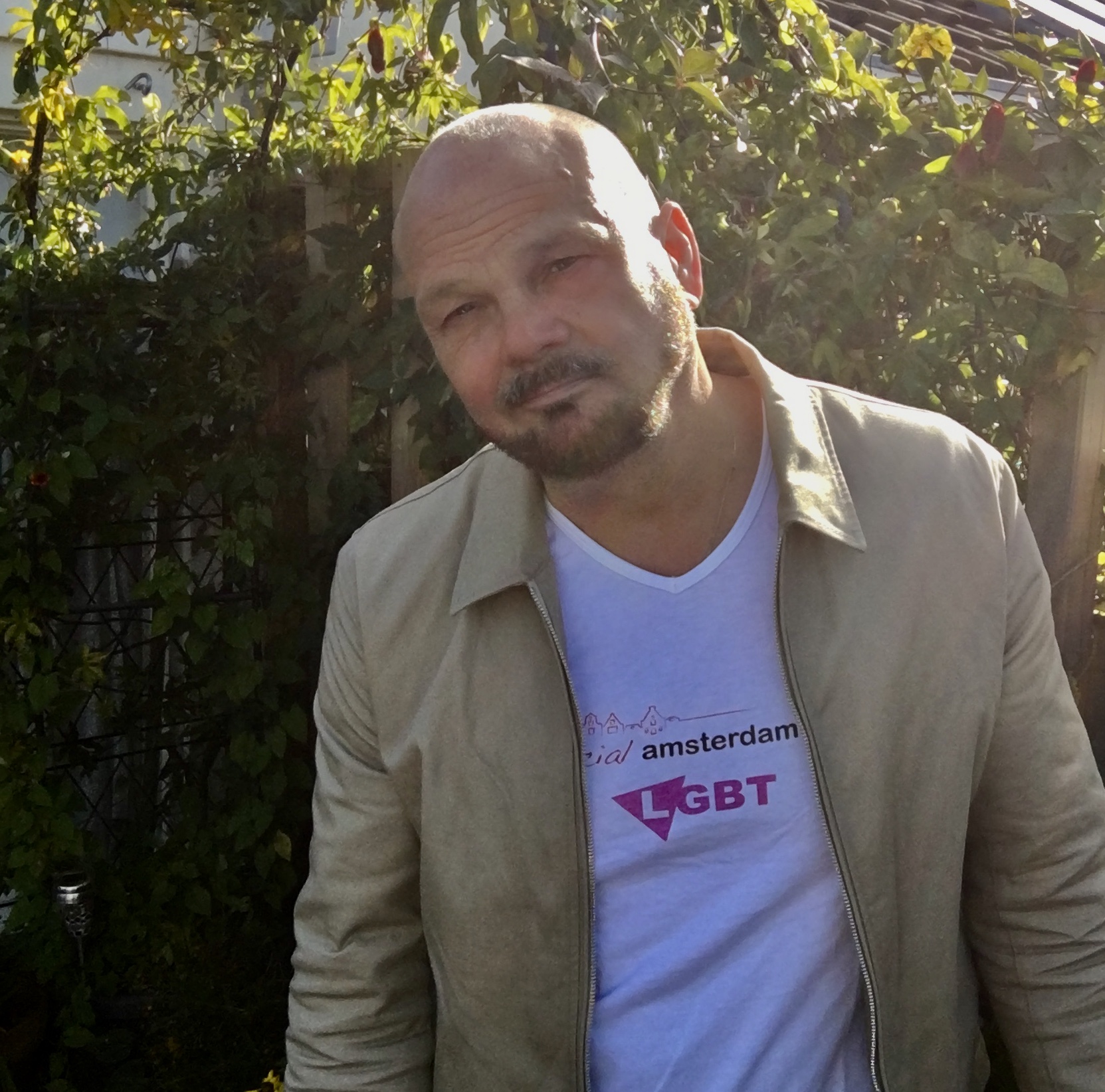 Henk
Henk has been living in Amsterdam since 1989 and has a very personal relationship with Amsterdam. As a true Amsterdammer he loves his city and can complain a lot about how it's being run. Henk is the creator of the LGBT GAY HISTORY TOUR and also available for public speaking. He strongly believes that the LGBTI community should help each other, therefore he also works as board member for the Planet Romeo Foundation. They fund projects for LGBTI communities around the world. https://www.planetromeofoundation.org
Tour given for KLM network Over the Rainbow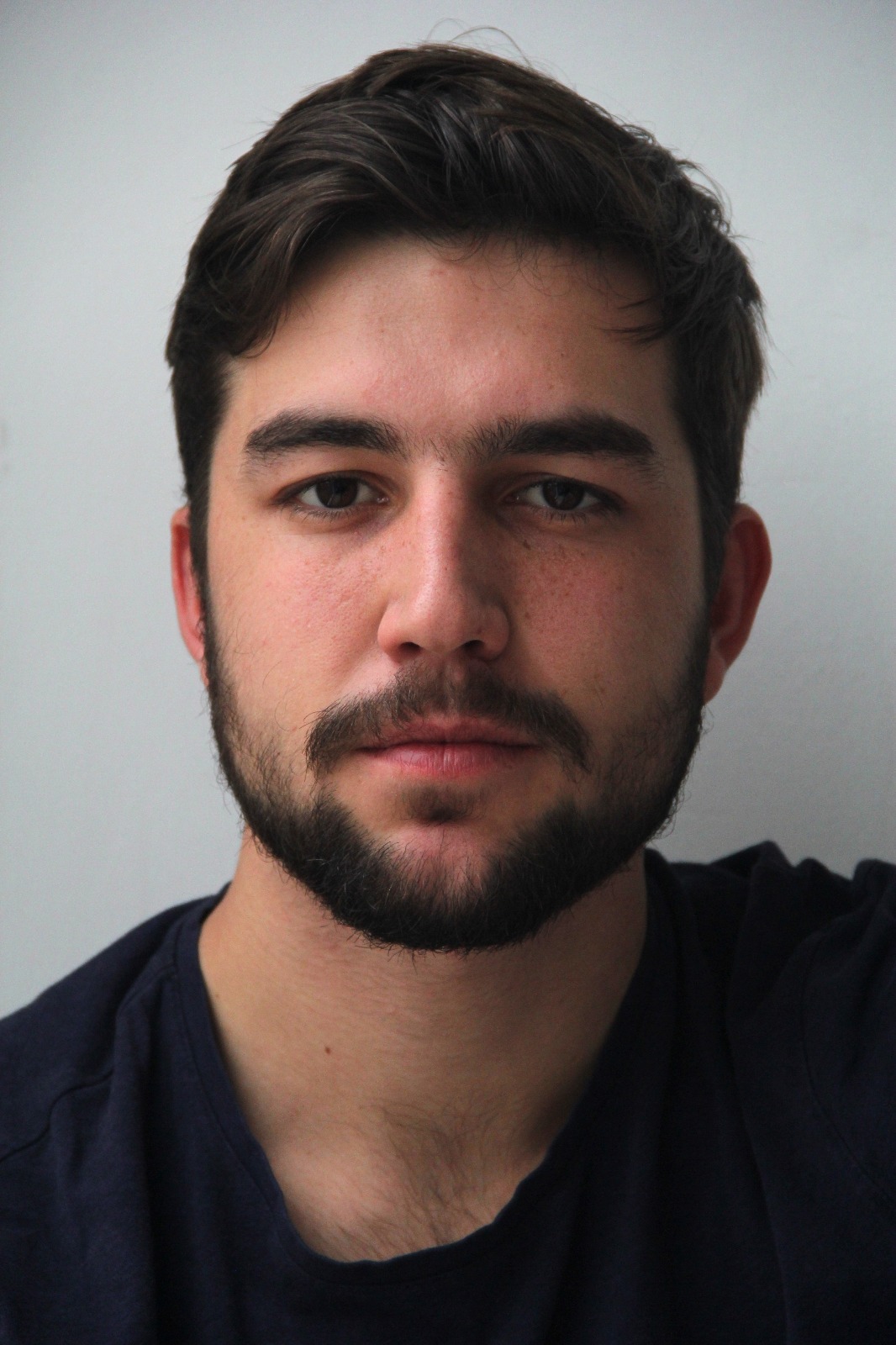 Sam
Sam was born in Amsterdam and is a real Amsterdammer. Infused by his mother with history and stories. He finished his Bachelor at Amsterdam University and is now working at Environmental organizations.
Like his gay father Henk, he is a raconteur and story-teller pur sang.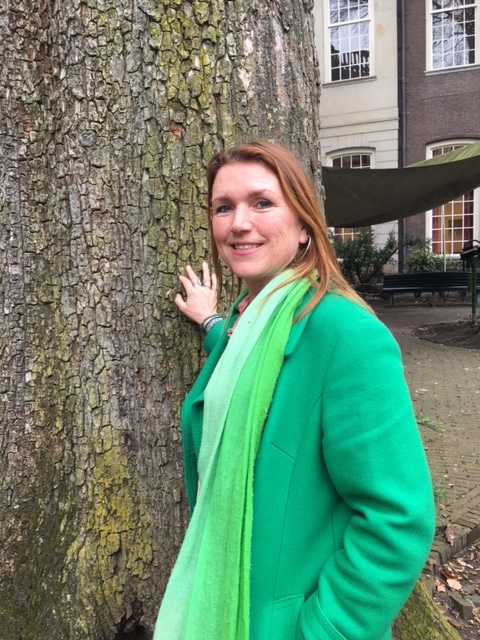 Eve
Eve lives and breathes Amsterdam. As she says herself, she was born in the wrong city and thats why she moved as soon as she could to Amsterdam. Where she met her man and raised her four children.
Eve will lighten up your tour with the history she knows and the sparkle she brings to the group.
---
---
Special Amsterdam Tours tailor-made for you
Special Amsterdam Tours also provides private and company tours. We can also organize special tailor-made tours for you as long as they have to do with Amsterdam and its history.
Would you be interested in a tour about 19th Century Dutch painters, such as Breitner? We can show you his girl in kimono and the story behind it. It hangs in the Rijksmuseum.
How about a tour in our national museum that King William III refused to open? Do you want us tell you why? And how his great grand daughther Queen Beatrix reopened it after renovations a 100 years later?
We have the Special Amsterdam Tour for you. Please feel free to contact us for possibilities and questions. This email address is being protected from spambots. You need JavaScript enabled to view it.
---